2023 Bassmaster Classic Product Releases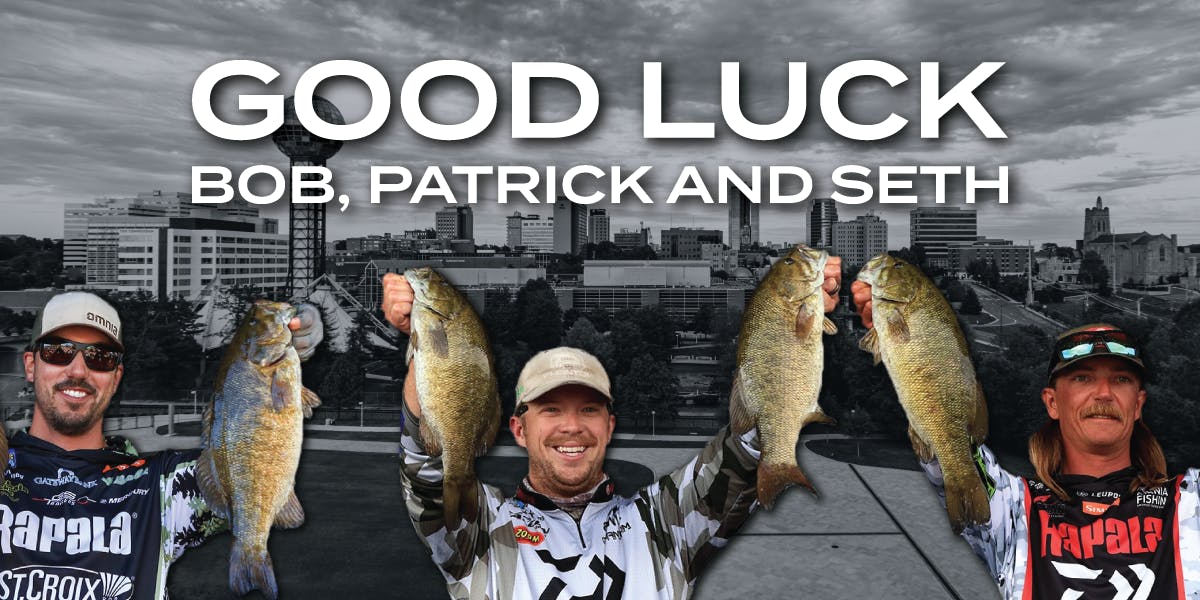 All New Bassmaster Classic Product Releases
These brand new baits have just been released. Check out photos and product details and tap the option to get email alerts to be notified when inventory is available to ship.
More new releases will be added throughout the Bassmaster Classic weekend!
Daiwa
Daiwa's famed monocoque (MQ) body has arrived in one of their best-selling reels of all time with the new Tatula MQ LT Spinning Reel.
Daiwa brings their popular and versatile Steez A into a 100-sized frame with the new Daiwa Steez A 100 Casting Reel.
Lew's
The first BFS (Bait Finesse System) casting reel from Lew's has arrived with the new Custom Lite Shallow Spool (SS) Casting Reel, allowing anglers to fish their favorite finesse techniques on casting equipment.
KastKing
The Mg12 Elite is a magnesium-framed casting reel from KastKing that flies under the radar as a sleeper-pick for the best new gear launched at the 2023 Bassmaster Classic.
Yamamoto
The bait that originated the "heavy softbait" trend in Japan has finally arrived on the US-Market with the Yamamoto Yamatanuki. The Yamatanuki weighs in at 5/8 oz and is meant to be fished on a 5/0 EWG hook without any added weight!
XZone Lures
A goby and minnow-imitator that will load the boat with bass and walleye alike, the Xzone Lures Stealth Invader is ideal for nose-hooked drop shot applications and finesse ned rigging.
Megabass
Megabass delivers once again with a key addition to their popular "Sleeper" family of baits. The new Sleeper Craw features a hidden hook design and will come through nearly all forms of snaggy rocky cover without hanging up!
Missile Baits
The junior-sized version of the 2022 best-selling Magic Worm, the new Missile Baits Mini Magic Worm by Roboworm is sure to be a hit amongst finesse anglers looking for the best color patterns from Missile Baits combined with the ultra-soft plastic that results from Roboworm's proprietary pouring technologies.
Dirty Jigs
Perfect for pressured bass in deep, clear water, the Dirty Jigs Tactical Bassin' Underspin is made to be fished with your favorite small fluke plastic or paddletail swimbait to imitate a variety of baitfish species.
A twist on the best-selling Tactical Bassin' Swimbait Head, the new Dirty Jigs Tactical Bassin' Screwed Up Swimbait Head will securely lock even the softest, salt-laden swimbaits in place and prevent them from tearing off easily during battles with fish.
Picasso Lures
Offering the high-quality functionality synonymous with Japanese-made bass products, the Picasso Lures JDM Pork Trailer offers anglers a leg-up on the competition for their jig and spinnerbait presentations.
Picasso takes the notable Smartmouth Swimbait head and implements it into the unique All-Terrain Inline to create the new Picasso Lures Weedless Smartmouth Inline. Simply add your favorite soft plastic swimbait as a trailer and slow roll the Weedless Smartmouth Inline around vegetation, brush, and rocky cover.
A unique collaboration with famous Lake Guntersville guide, Lonnie Cochran, the Picasso Lures Wacky Vibe Hook is the most unique fish-attracting wacky hook on the market. This innovative hook is intended for wacky and Neko rigging and features a semi-translucent super-lightweight circuit board material that starts moving immediately and adds vibration to your wacky and Neko rigs with just a slight lift of the rod.