Work At Omnia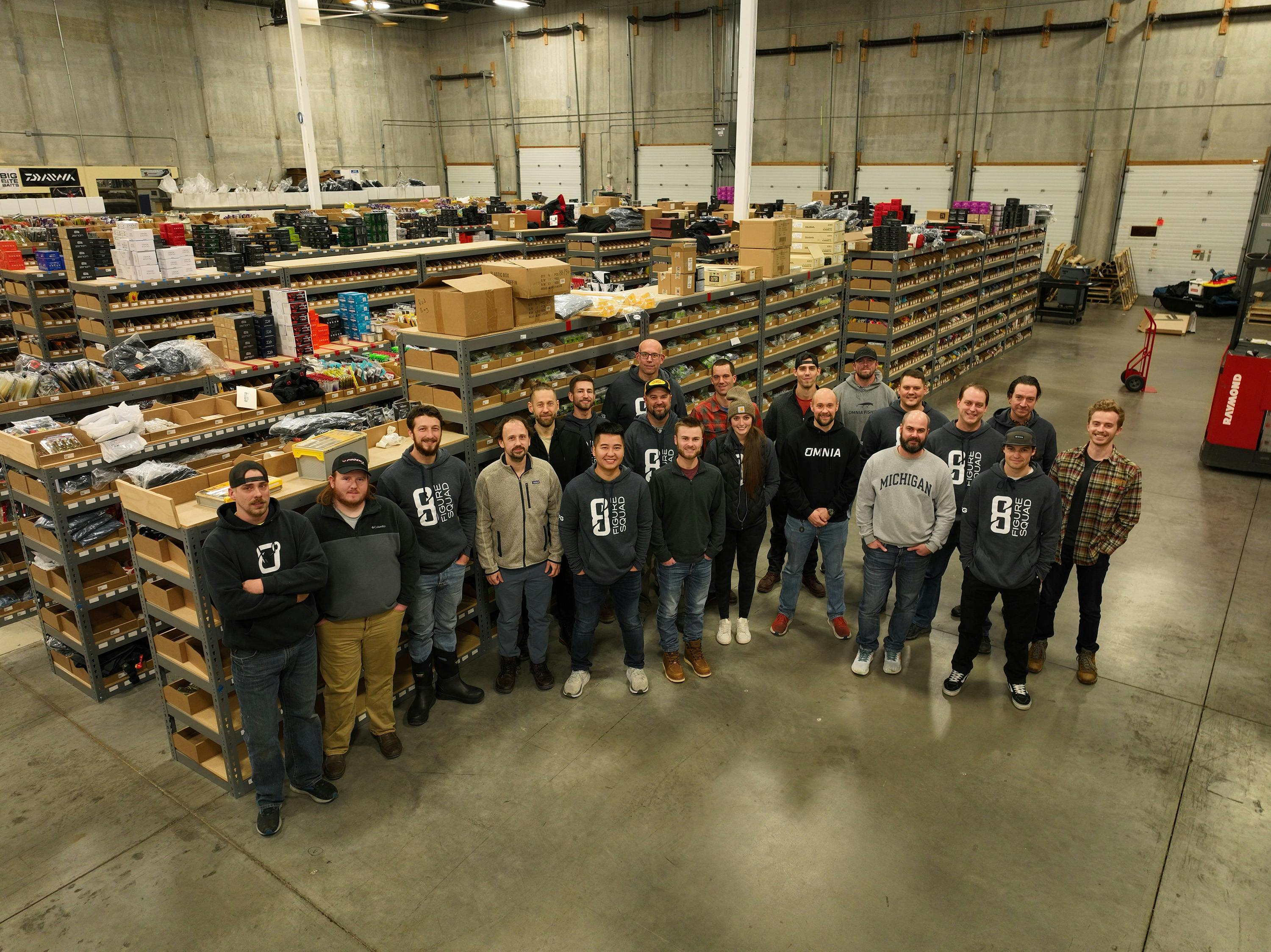 Founded in 2018 and based in Golden Valley, MN, Omnia is the first online tackle retailer to build a platform for personalized tackle shopping in the $5B US and Canada tackle industry.  We're a customer-first company that measures success by getting anglers the right products and keeping them engaged and growing in the sport.
The vast majority of the team works on site but there is flexibility in remote depending on the person and the role.  As we are achieving and refining product/market fit we have found face-to-face collaboration and work moves the ball forward the fastest.
Even if we don't have a specific opening, please don't hesitate to contact us: hello@omniafishing.com.
Our investors include Bread and Butter Ventures (Minneapolis), GAN Ventures (Denver), Founder Collective (New York), Dundee Ventures (Omaha) and Gopher Angels (Twin Cities), Great North Ventures (MN), Liquid2 Ventures (SF)
About Working At Omnia
We are a fast-paced, customer-focused startup.
We were founded to change the fishing industry and build out our vision for the future.  We are well on our way and are executing on a daily and hourly basis to ship more features and content.  But we need help to optimize everything and do it faster, better, and more effectively.  That's where you come in.
Everyone on our team engages cross-functional teams that include designers, engineers, marketers, data scientists, and product leadership.
We are passionate about helping anglers have a personalized tackle shopping experience, which is best encapsulated by saying: Shop-By-Lake
Our Work Philosophy
Run lean and be resourceful
Be agile (lowercase A with enough common sense Agile methodology mixed in) and compete to exceed expectations
Move fast and improve things
Innovate and climb to new heights by thinking differently
We trust our instincts but we always validate with data.  Iterate rapidly by testing hypotheses that can be proven or disproven through data-based event outcomes
Stay Customer-Centric: customer service and success is everyone's job.
Current Openings
We are hiring for the following positions across several areas of our business. Take a look at the job descriptions and apply from within the descriptions.
Warehouse & Operations
Twin Cities
Twin Cities
Engineering
Twin Cities | Remote
Twin Cities | Remote