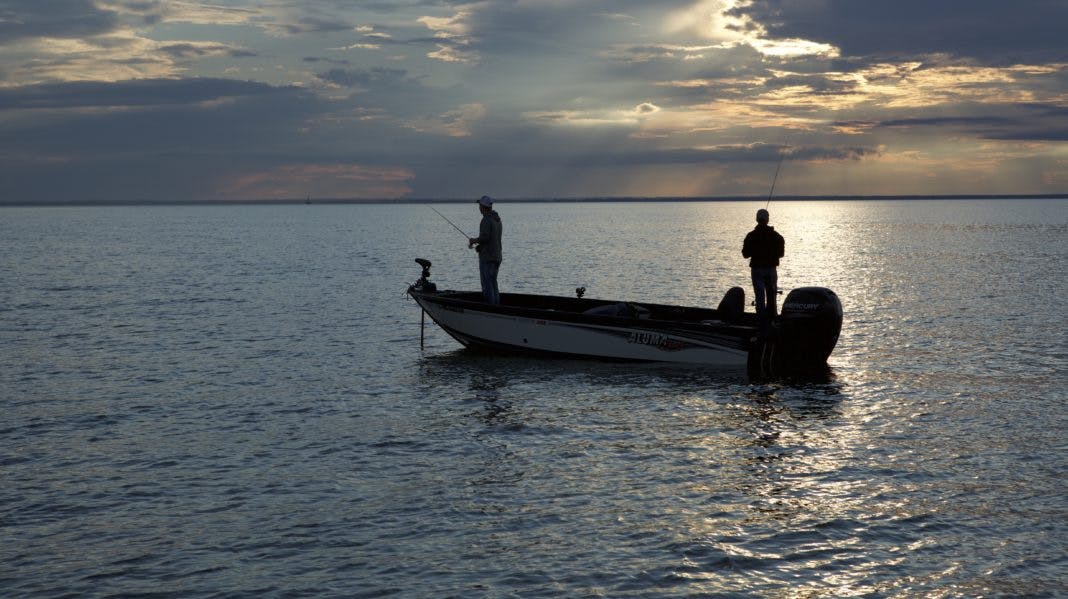 Walleye Fishing Tips
Hall of Fame angler Steve Pennaz is known nationally as one of the deadliest multi-species anglers today.
So when he says he can help any Walleye angler catch more fish with a couple tweaks in technique and tackle selection, well, we listened.
Trolling Depth
"Most walleye anglers struggle with keeping their cranks in the strike zone when trolling," he shared recently. "It's not good enough to put a bait a couple feet above the bottom and expect success. You need the bait to run less than a foot above the bottom, and there are even times when bouncing off the bottom will trigger strikes that other depths can't."
Lure Selection
"Lure selection is key," he continued. "You need a bait with the right action, in the right color and one that runs at the depth you are fishing." (Omnia Tip: Looking for the right color and depth? Shop by Lake to see our recommendations for your body of water!)
Line Selection
"But line selection is just as important because it allows you to put the bait exactly where you need it and continually monitor it to makes sure it's not fouled with grass."
"Top braids like Berkley X5 in pound tests like 8 or 10 are ideal. Not only does the thin diameter allow the bait to reach its maximum diving depth, the lines also don't stretch, giving you incredible sensitivity."
"Berkley X5 was launched last year and it quickly becoming the favored line of top pros. It's a 5-carrier braid with four strands of strong Dyneema fibers braided around a core that allows the line to maintain shape. The result is a line that is incredibly strong, handles well and offers tremendous abrasion resistance."
We've tried it…and we wholeheartedly agree.
"With braid and the right lure, all the angler needs to do is continue to let out line until the bait starts tapping bottom, then reel up a crank or two – the bait is now in the strike zone."
And Pennaz has one more trick up his sleeve—the twitch!
The Finishing Touch
"Ah, the twitch…you really want me to share this?," Steve says with a wry smile.
"What I call the "the Twitch" is nothing more than working the crank with quick pops, pulls, and hesitations that trigger strikes from fish that would pass on a crank that simply swims over it. Fish prey on forage that is easy to catch and with the Twitch you are perfectly mimicking a wounded or dying baitfish."
Lastly, Pennaz also shared that Walleye in lakes with high fertility (lots of weeds, Bass, and Sunfish), often key on small Bluegill. Crankbaits like the popular Berkley Flicker Shad in colors like Purple Tiger and Flashy Green Crush are superb.