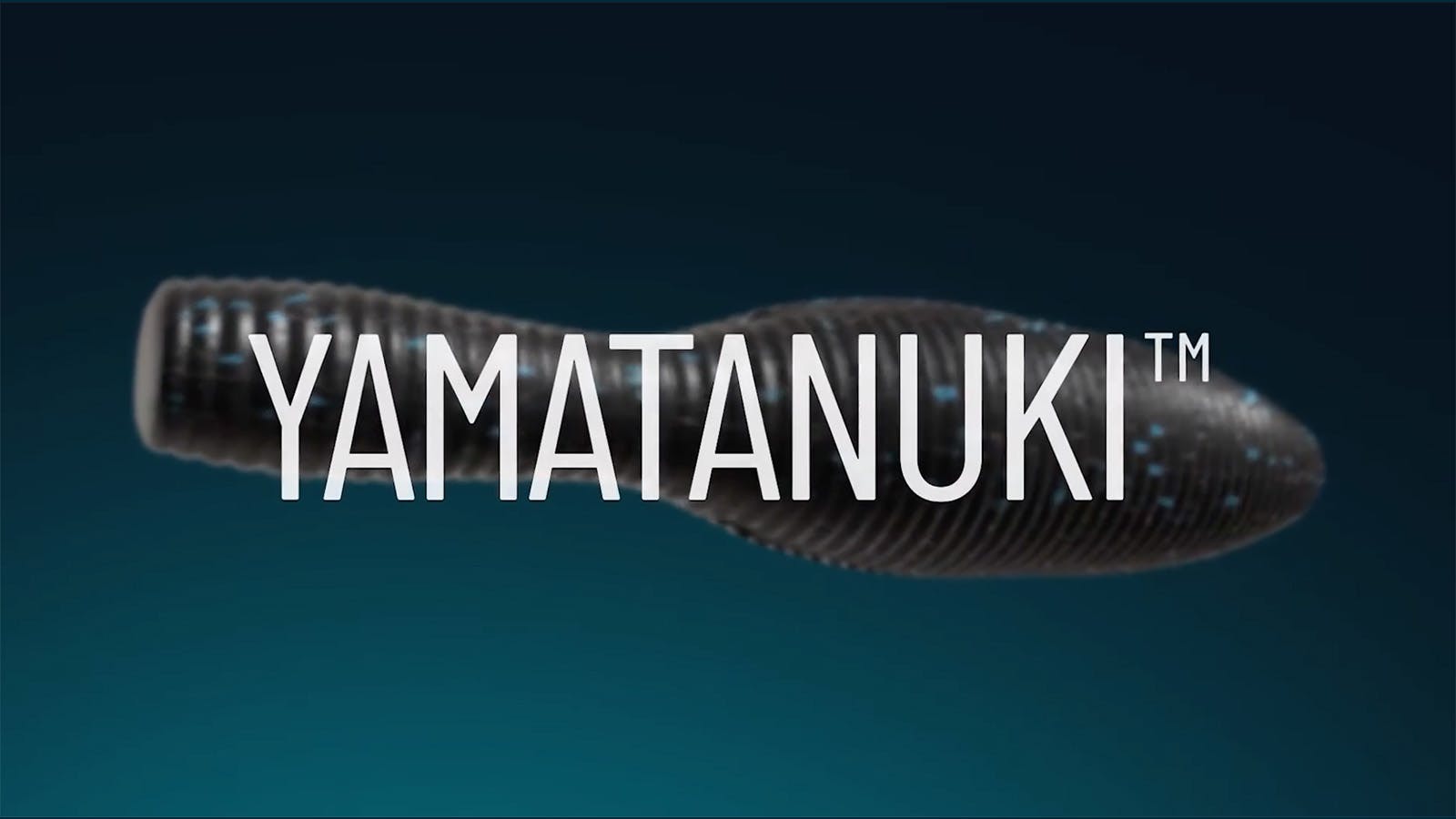 Yamamoto Yamatanuki: The Ultimate Innovation in Bass Fishing Baits
Enter the innovative world of the Yamamoto Yamatanuki series, a groundbreaking development in bass fishing lures. This comprehensive guide explores the unique characteristics of the Yamatanuki 2.5" and 3.5" models, which have made a significant impact in the bass fishing community across the United States.
Detailed Product Features and Benefits
Length: 2 1/2 inches – A precise size for targeted bass fishing.
Weight: 1/4 oz – Balanced for optimal casting and movement in the water.
Quantity: 10 per pack – Offering great value and extended use.
Design: Specifically engineered for weightless fishing techniques in clear water conditions.
The Yamatanuki 2.5" excels in clarity and precision, making it a favorite among anglers targeting smallmouth and spotted bass in crystal clear waters. Its reduced size and weight allow for discreet presentation, which is critical in less murky environments. This lure is also ideal for situations where bass are finicky or pressured, allowing for a more finesse approach to fishing.
Versatility in Rigging and Techniques
This variant shines in its versatility, suitable for various rigging options such as Ned Rigs, Neko Rigs, Texas Rigs, and Wacky Rigs. Each rigging method offers a unique presentation and can be tailored to different fishing conditions and bass behaviors, making the Yamatanuki 2.5" a versatile tool in any angler's arsenal.
Comprehensive Product Attributes
Length: 3 1/2 inches – Perfect for attracting larger bass.
Weight: 5/8 oz – Heavy enough to cast long distances and sink quickly.
Quantity: 8 per pack – Ensuring quality with each bait.
Design: Crafted for deep water bass fishing, providing a significant presence underwater.
The 3.5" Yamatanuki model is a trendsetter in the world of "heavy" soft plastics. Its unique composition enables long casting distances and rapid sinking, making it ideal for reaching bass in deeper waters. The 3.5" model's larger size and weight make it highly effective for flipping, pitching, and deep-water casting techniques.
Diverse Fishing Applications
This larger version of the Yamatanuki is versatile in its application. It's highly effective when used in a variety of techniques, including but not limited to Texas Rigs, Carolina Rigs, and heavier Neko Rigs. Whether fishing in deep reservoirs, around submerged structures, or in open water, this lure offers a unique combination of profile and underwater action that entices bass in various environments.
Expert Insights and Techniques
For an in-depth understanding of how to maximize these lures' potential, don't miss our exclusive video guide. This resource provides valuable insights, tips, and techniques for fishing with Yamamoto Yamatanuki baits, making it an essential watch for both novice and seasoned anglers.
Conclusion: A Must-Have in Your Bass Fishing Arsenal
The Yamamoto Yamatanuki series, with its cutting-edge design and versatile application, is an indispensable tool for bass anglers. Whether choosing the finesse approach with the 2.5" model or targeting deeper waters with the 3.5" variant, these lures are crafted to elevate your bass fishing experience to new heights.