Omnia Content and Bass Utopia
We recently acquired BassUtopia.com as a way to continue to add value to the Omnia experience. Bass Utopia, a media and content company has been providing quality content to the fishing world for almost 10 years. The combination of Bass Utopia and Omnia Fishing adds value to both platforms. Bass Utopia and Omnia use a common content management system (CMS) and all content the crew at Bass Utopia build gets indexed with all the inputs of the Omnia algorithm for things like season, species, style, water clarity, structure, and product category. In addition, the content is matched to and shows up on any brand, ambassador and product page that was mentioned. The result is an enhanced experience on Omnia.
For example, when a lake page recommends the style Texas Rig, you'll see essentialTexas rig products as well as all products in our inventory that match the Texas Rig style by category. In addition, articles are pulled from Bass Utopia that help explain how to fish and rig a Texas Rig. There's something here for everyone with both novice demo videos and advanced technique and lake detail content from some of the world's best anglers.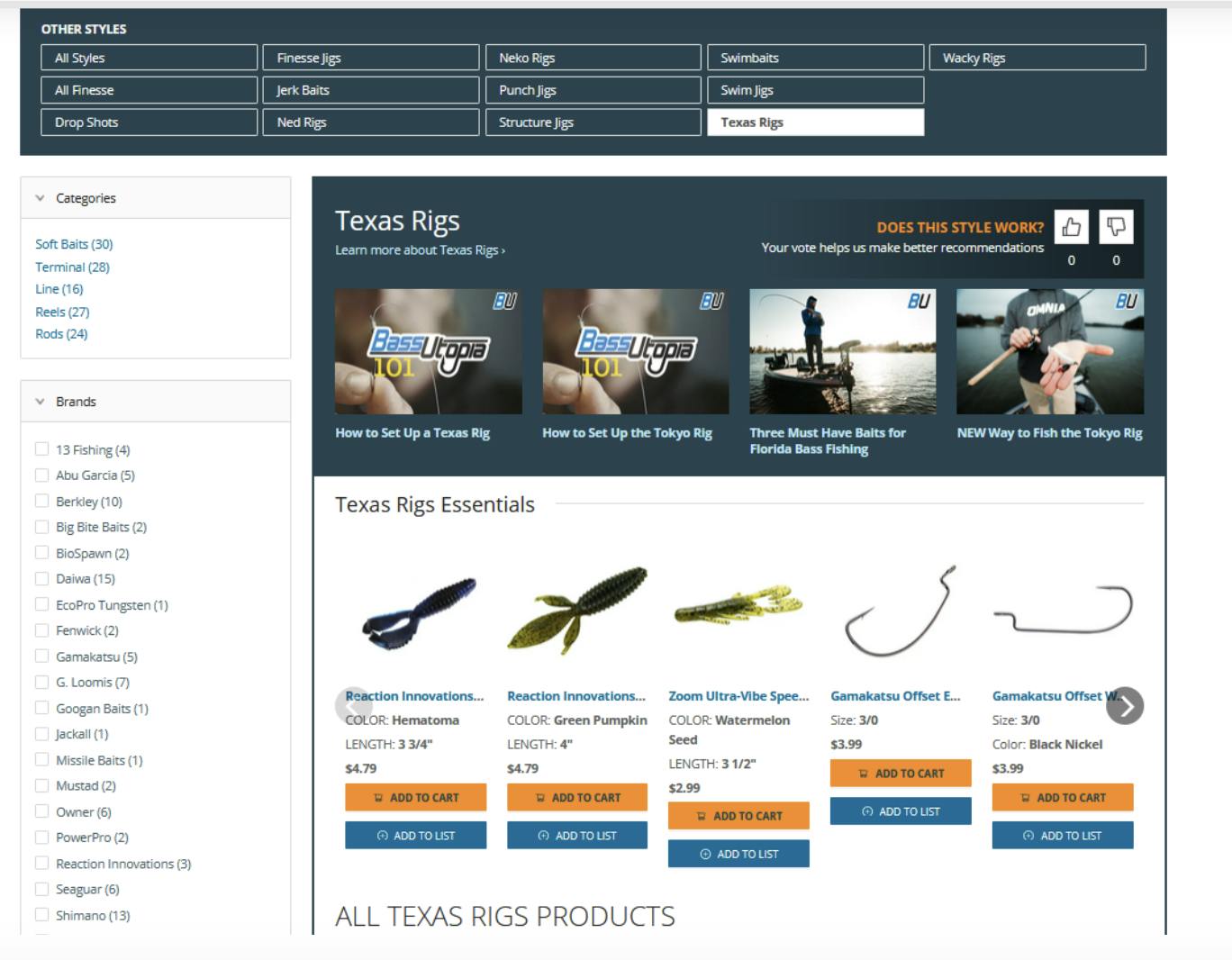 The team at Bass Utopia isn't just the ones making the content. We also partner with brands and other content creators to upload their content to the Bass Utopia site under our partner section. These videos get the same treatment and show up on the Omnia site where they can be most helpful. You can find this content on the Bass Utopia site or on the brand, species, style, product detail, ambassador mentioned in the video or article. As recommendations are make in the lake pages, it ends up there too!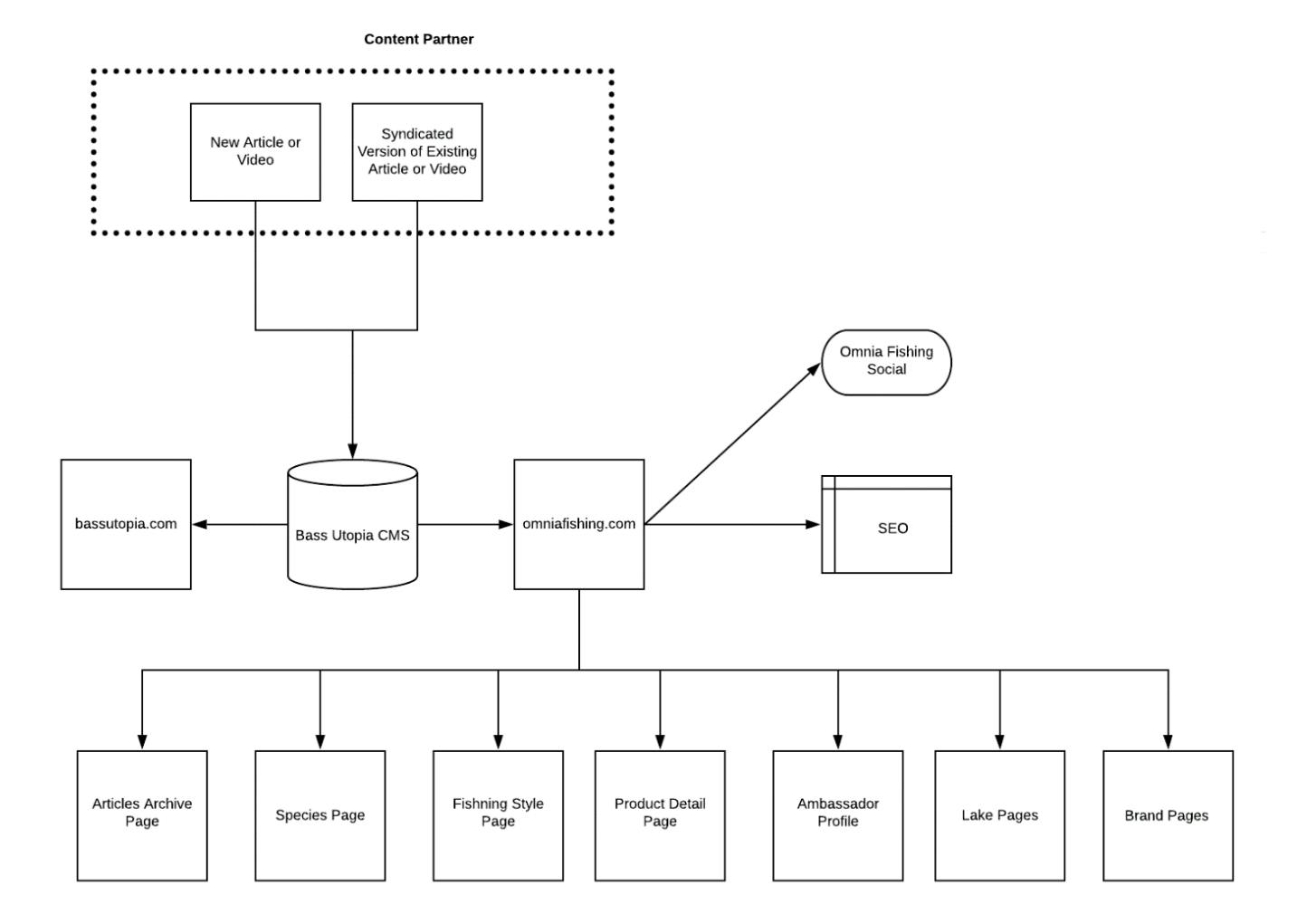 You can follow your favorite brands and ambassadors and have early access to new content, products and fishing reports posted to Omnia or Bass Utopia. You'll be the first to know!
All in the pursuit of Better Tackle Shopping!
If you're interested in becoming a content partner, please email us at hello@omniafishing.com