Omnia Blue: The Content Platform For Knowledgable Anglers
Omnia Blue: The Content Platform For Knowledgable Anglers
When you become an Omnia Blue Ambassador, you expand your reach to a scale not attainable anywhere else, with the power to reach the right audience at the right time. A modern version of the traditional in-store demos, your content can be recorded once and then referenced by anglers over and over again, indefinitely.  Share your expertise with the community and reap the rewards.
Get Started & Apply Now
Your Content, Omnia's Engaged Community
Get in front of the perfect audience and make your video and written content work hard for you
Let Us Help Build Your Audience
Publish once and your content is automatically made available to thousands of anglers through our media library, ecommerce site, personalized newsletter and more. Intelligent tagging ensures it reaches the perfect audience.

Create Your Way
Bring your videos to Omnia and our shoppable video player will make them actionable through side by side product links. Whether you create brand new or import your existing library, viewers get a direct path to action and you'll get full credit.
Rewards and Benefits
We support, recognize, and celebrate creators

Earn Money
Blue Ambassadors get rewarded when they help sell products. Each time a shopper uses your published content to discover a product that they purchase, you'll earn an affiliate cash payment.

Industry Exposure & Visibility
Our local ambassadors are the stars of the show at Omnia. We love to surface outstanding content that's relevant to our tens of thousands of active users. Show them you're the expert in your area of specialization.

Prove Your Influence
Our reporting tools pinpoint exactly how often users are interacting with your content, and the behaviors that result. Demonstrate your impact on consumer behavior and back it up with real data.
The reporting [analytics dashboard] is broken down to such a detailed level so that it's very easy to see which lures or what products got the clicks that drove people to your website.
Tools To Help You Create & Grow
Omnia provides unique technology and support to help you succeed


Shoppable Video Tool
Tag your videos and the relevant products will be presented in a dynamic panel for viewers.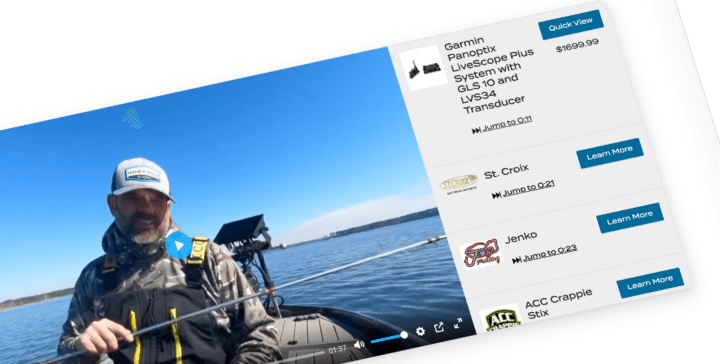 Self-Service Affiliate Link Creator
Create trackable links in a few taps with our link shortener for easy sharing.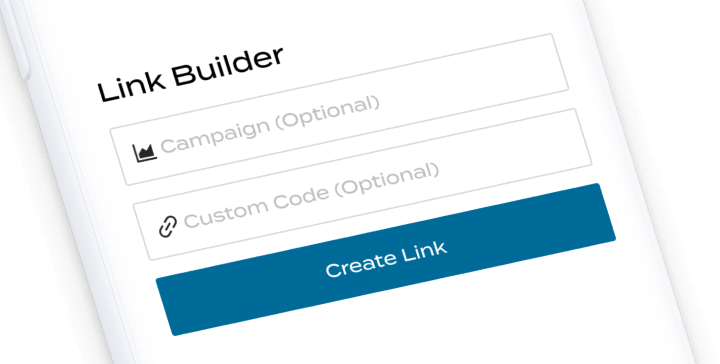 Omnia Mobile App
File new fishing reports quickly and efficiently with our mobile app for Apple and Android devices.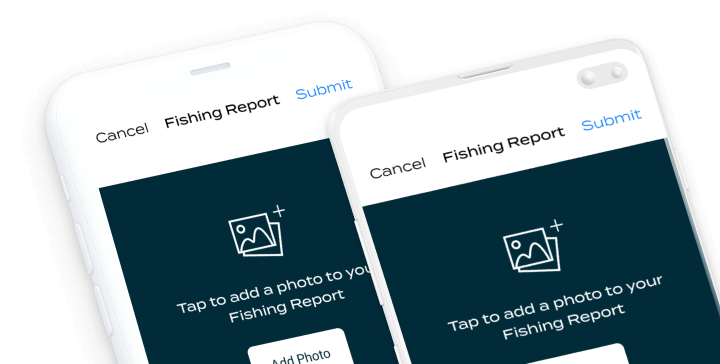 Professional Public Profile
Show off your content on a dedicated page at Omnia and include your profile and social media links.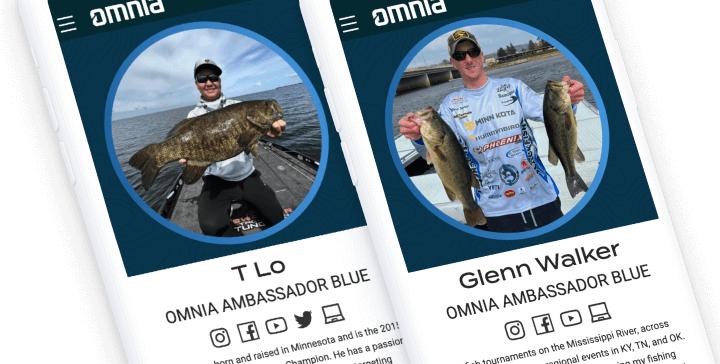 Access to Analytics Dashboard
Get access to easy-to-use reports with graphs, charts, and metrics on your content's performance.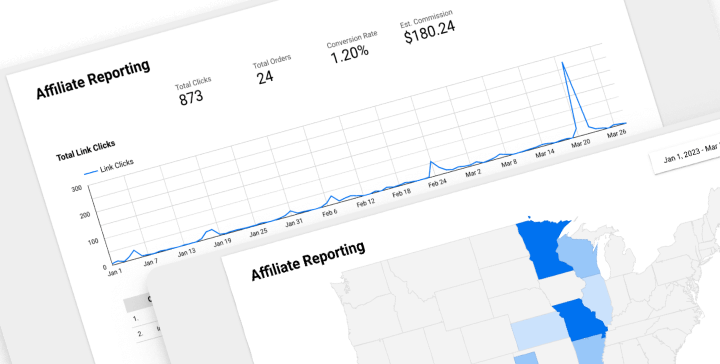 Omnia Blue Ambassadors
See all ambassadors
Omnia Fishing retains the right to use content developed by Omnia Blue Ambassadors during or after participation in the Omnia Blue Program. Some product categories are excluded from commission earnings. Omnia utilizes a cookie to ensure sale credit on sales up to seven days after the most recent visit through an affiliate link. Cash commissions are paid out quarterly, one month after quarter end date to allow for any potential returns. Quarterly commissions less than $100 will carry over to the next quarter and will be paid once earnings reach $100. Earnings on the Affiliate Analytics Dashboard report are close estimates, but not exact earnings.
We are in search of content creators big and small, whether you have broad knowledge of fishing or a highly specialized area of expertise. Apply to join Omnia Blue now to get started and make your voice heard in the fishing industry.