Shop By Lake
Get tackle and gear recommendations based on where you fish, what you're fishing for and the time of year.
mock title_short

mock title_short

mock title_short

mock title_short

mock title_short

mock title_short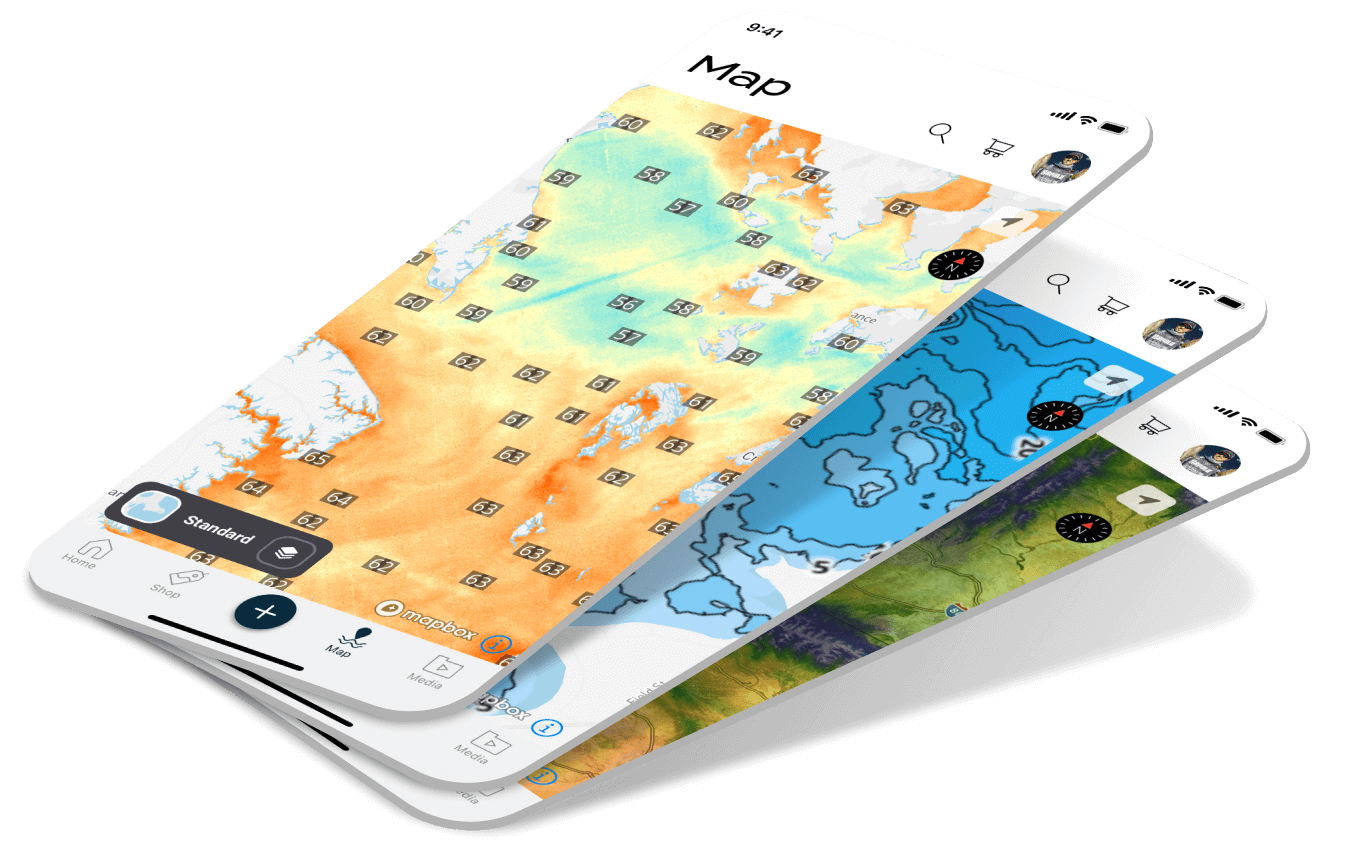 Unlock More Features In The Omnia App With Premium PRO
Omnia's map layers are available exclusively in the Omnia Fishing app. All users get access to core layers like lake info, fishing reports and cloud cover. Additional layers are unlocked by subscribing to a Premium PRO membership. New subscription customers can sign up for Premium PRO from the app. Existing Omnia Premium members can upgrade using the app or their Omnia Fishing account. All customers get a free 7-day trial to explore Premium PRO tools.
Learn More About Premium PRO
Download the Free Omnia Fishing App To Get Started
Why Omnia Is Different
What is Omnia Fishing?
We've introduced the shop-by-lake concept because we believe shopping for tackle and fishing gear should be a more personalized experience. By selecting your preferred lakes, we can filter and present products that align with your specific needs, enhancing your shopping journey.
Learn More About Omnia Fishing
Tour Omnia's Massive Warehouse with Seth Feider
At Omnia, we offer an extensive range of fishing tackle, gear, and accessories, equipping you to find the precise items for your specific water body. Join Seth Feider on a tour to explore our inventory firsthand.
Learn More About Our Huge Inventory
Omnia Premium PRO
Get all the info you need to be prepared for a great day on your lake. Water temp, clarity, contours, weather and more, plus historical trends and fishing reports, all in one place. Available for thousands of US waterbodies, with more to come, exclusively in the Omnia Fishing app.
Learn More About Premium PRO
Traditional shopping experience
Are you an advanced angler that wants to see a huge selection? We offer a traditional online tackle shopping experience for the thousands of products we stock in our Minnesota warehouse. We still ship orders same day when placed before 1pm Central.
Shop all Tackle Products ›