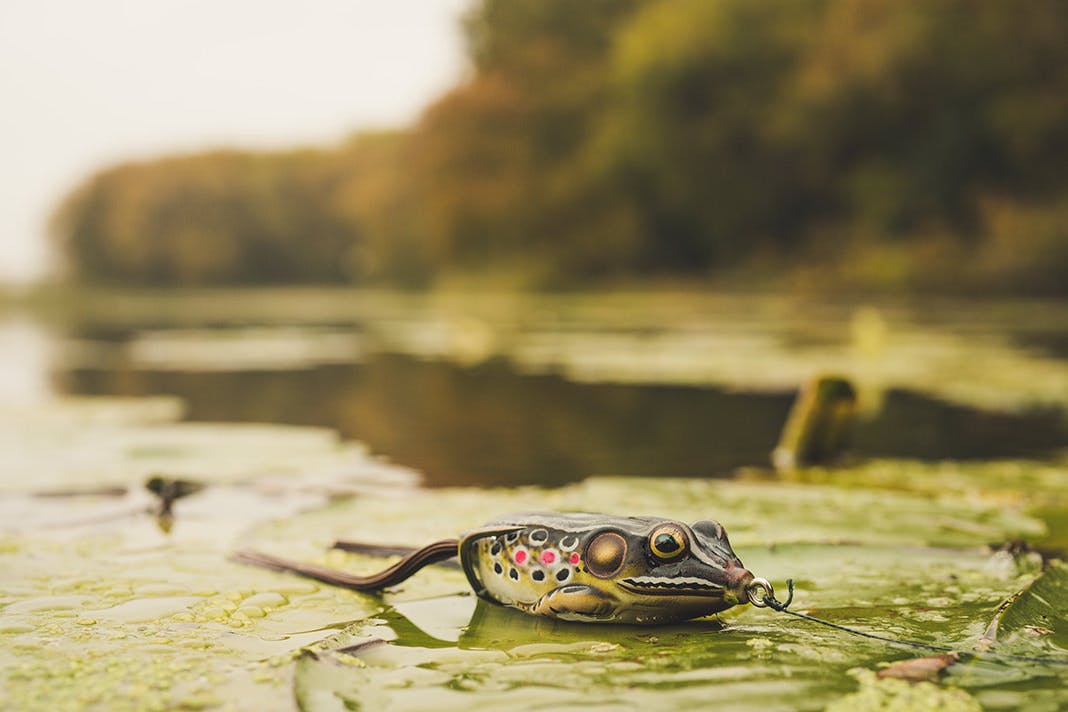 How to Catch Bass with Topwater Frogs
Fishing a topwater frog can be one of the most frustrating, yet rewarding techniques in fishing. There is nothing quite like the explosion on the surface of the water as a bass eats. Early morning, evening, or even right in the middle of the day are all great times to fish a frog. What is commonly thought of as a low light technique can be modified with a few simple tweaks to keep the frog bite going all day.
When fishing a frog, the best way to find success is to slowly "walk" the bait, sending the frog darting left to right as you twitch the tip of your rod. With each twitch of the rod, the frog moves back and forth, staying in the strike zone longer.
One important tip when learning to walk a frog is that as the frog gets closer to you it will inherently create some slack in the line. Instead of reeling up all of the slack, use it to your advantage - this slack will make the frog move side to side even more erratically.
Want to gear up for some summer frog fishing? Click here and check out our top picks!
Location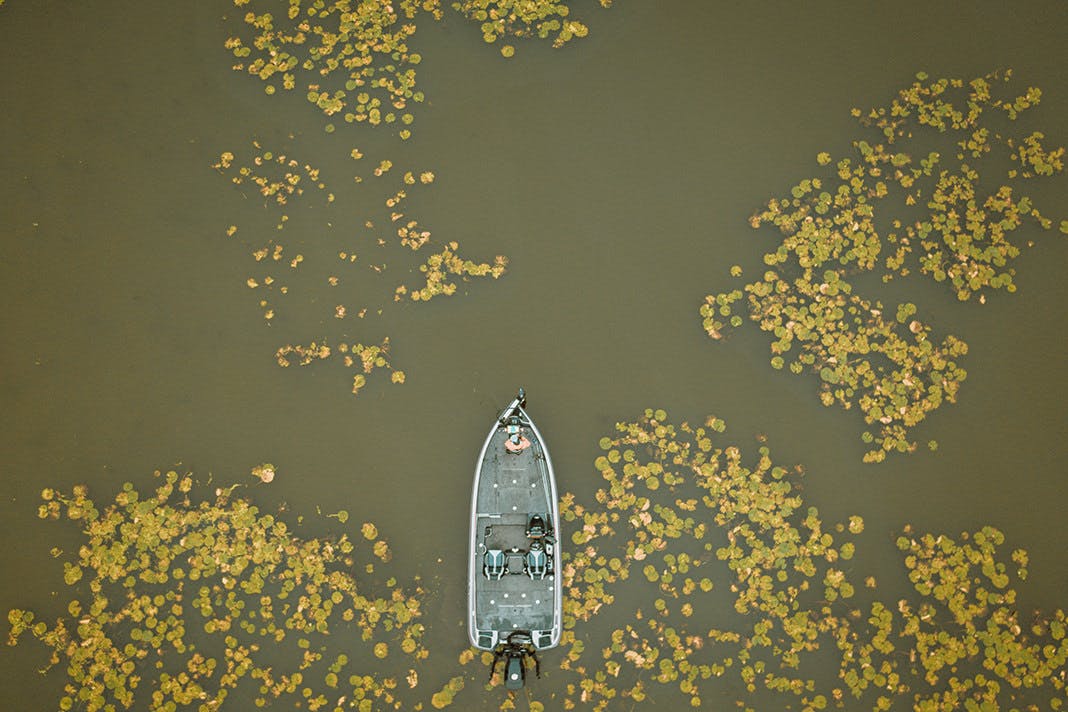 Whether it's the dog days of summer or early in the spring, a frog can be a deadly technique when presented in the right spot. When people typically think of frog fishing, they imagine large matted vegetation and lily pads. These are the most common and successful places to throw a frog.
Additionally, frogs are an overlooked bait around boat docks and overhanging trees. Due to their flat sides, frogs can be a phenomenal bait skipped underneath cover and slowly retrieved back. This is a relatively unconventional location where most bass haven't seen a topwater bait. Add this to your arsenal of tactics near boat docks.
Frog Styles
There are two main types of frogs most anglers keep in rotation. Each has a unique application. These two styles are walking frogs and popping frogs. Between these two styles, it can be broken down further into three color selections.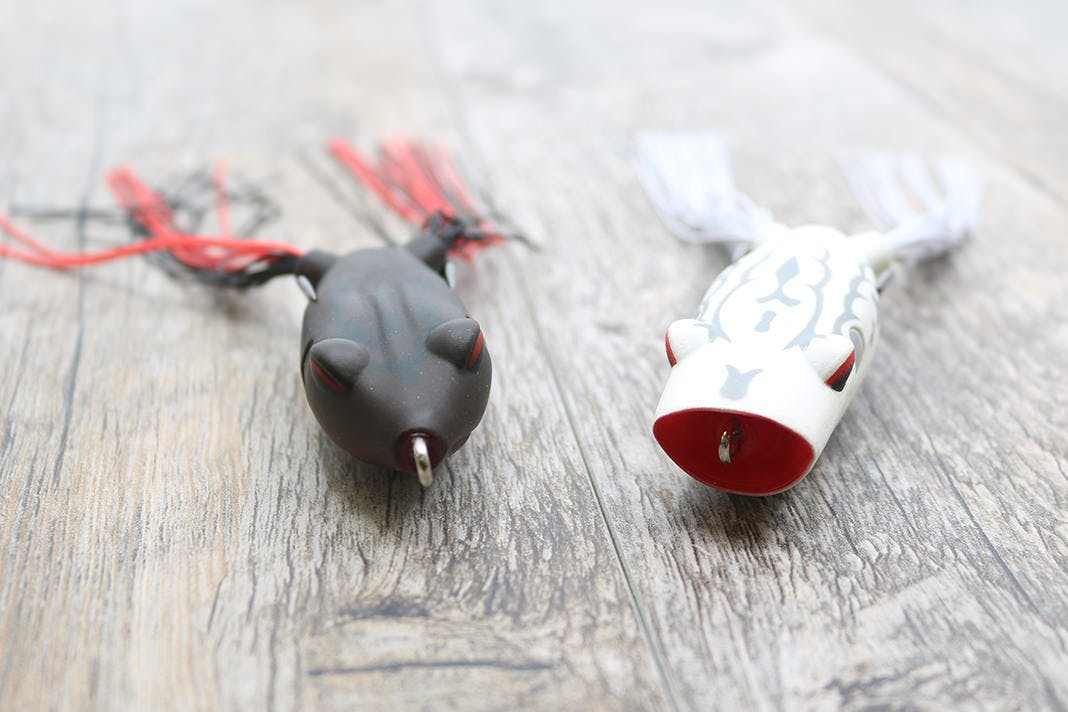 Walking Frogs
The walking frog is the style of frog that is the most common and versatile. As the name suggests, this style of frog is going to "walk" with the most ease due to its cylindrical, pointed shape. Walking frogs are the best choice when fishing around heavy cover such as lily pads, matted vegetation, reeds, and even docks.
Walking Frog Recommendations
Popping Frogs
Popping frogs, as their name suggests, are used with a slower retrieve by simply "popping" the rod tip. This style of frog and retrieval will excel in conditions where there is a slight chop on the water and more commotion is needed to gain the fish's attention. Named after their cupped mouth shape, water spits out from the mouth as the frog is twitched back to the boat. This spitting motion creates more resistance in the water, thus making popping frogs more of a challenge to walk back and forth.
Popping Frog Recommendation
Colors
Contrary to many lures, color selection for frogs is very simple given that the bass will only see the belly of the frog. Break your selection down into frogs that have a green/yellow, white, or black belly. There does not seem to be much of an association between the color of frog and the fishing conditions. Instead, having these three color choices allows you to cycle through and find the color that fish are reacting to best on a given day.
Gear
Like all fishing techniques, frog fishing requires very specific gear in order to be successful. Due to the fact that 90% of frog fishing occurs in the heaviest cover and most frogs are equipped with thick hooks, a heavy power and fast action rod is required. This heavy power rod is used to drive hooks into the fish, and then pull them out from the underwater jungle they hide in.
Rod
One rod that continues to shine for frog fishing is the 7'4" Daiwa Tatula Elite Frog Rod designed by Daiwa pro staff and frog fishing connoisseur, Ish Monroe. This rod features Daiwa's signature AGS (Air Guide System) line guides making this rod extremely light and decreasing fatigue from a long day of frog fishing. Another option is the 7'6" heavy power Fenwick HMX Casting Rod. This longer rod will help to pull fish from cover at longer distances. The added length gives the angler more leverage when a fish bites the frog far from the boat.
Reel
Equally as important as the rod, a high-speed reel is needed to drag fish out of the heavy cover and get them into the boat. A high-speed reel such as the Daiwa Tatula CT is an excellent option with an 8.1.1 gear ratio that can retrieve 34 inches of line per turn of the handle. This reel is also small and compact, allowing it to be fished all day with comfort.
Line
Braided line is a must for frogging. Monofilament and fluorocarbon do not have the brute strength or abrasion resistance needed when fishing in such heavy cover. For open water or very light cover a 40 pound braid will suffice. However, when getting in the thickest and heaviest cover, 50-65 pound braid is recommended. This extremely strong braid gives no stretch offers the power to drive hooks into the fish and horse them out of the thick cover.