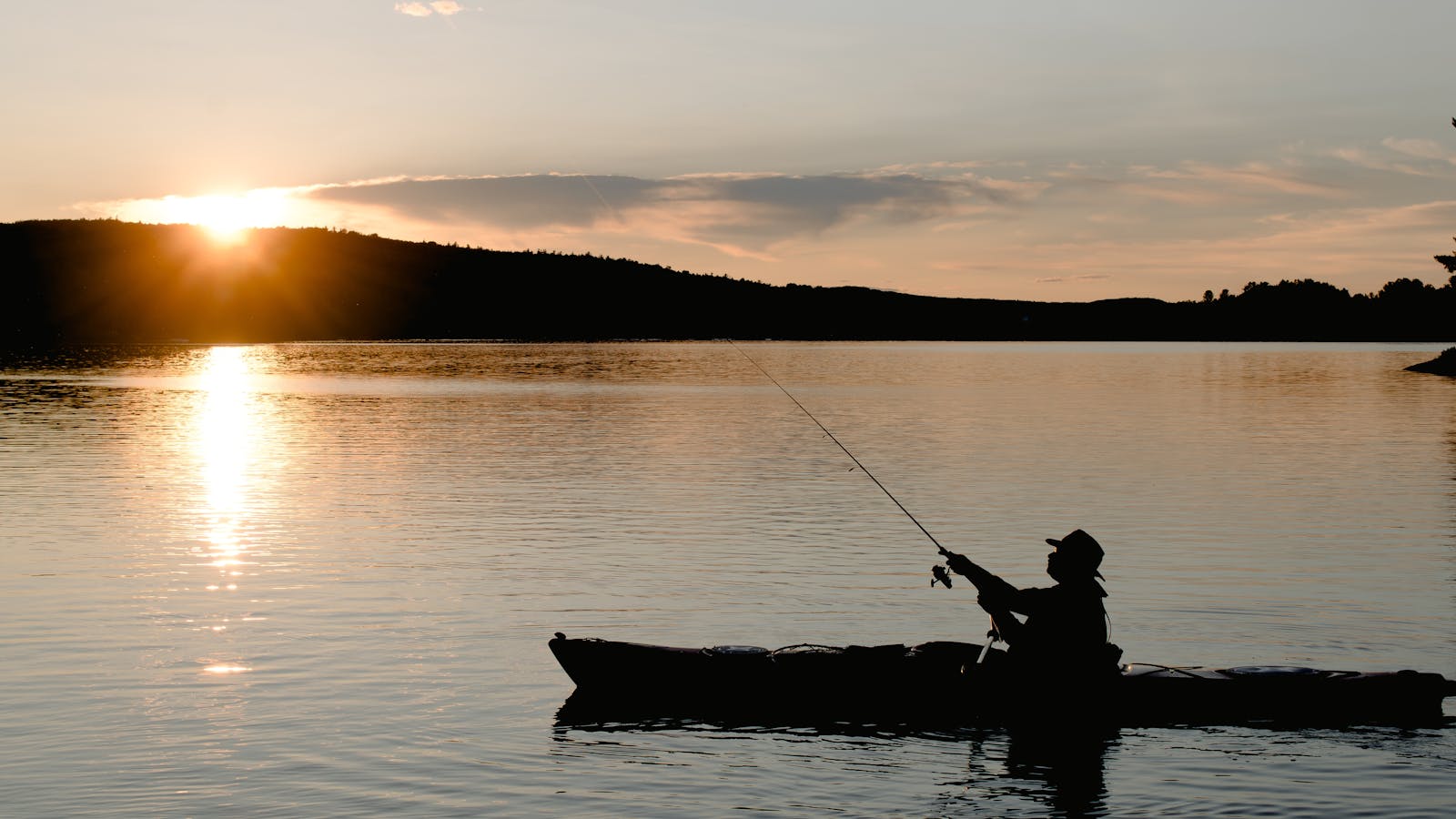 Anglers are Reporting The Top Techniques and Lures in Fishing Reports on Lake Oconee for Catching Largemouth Bass
Lake Oconee is a 19,000-acre reservoir located in Georgia. It boasts a maximum depth of over 102 feet, an average depth of 21 feet and 376 miles of shoreline. After the Wallace Dam was installed in 1979, the lake formed its primary water feed from the Oconee and Apalachee Rivers. 
Lake Oconee is a popular destination for bass fishing, and is considered one of the top bass lakes in the state of Georgia. It is easily accessible, located near I-20, and offers a variety of amenities for lodging and family vacations. In addition to bass, the lake is also home to a variety of other fish species, including crappie, catfish, panfish, and white bass. During the spring months, bass can be found near rip-rap, shallow ledges, and docks, but move to deeper points as the water warms in the summer. Largemouth can be caught using slow retrieve spinner baits and crank baits, while depth finders are useful for locating striped bass schools throughout the year. Crappie fishing can be productive all year round, and they are commonly caught on dark jigs and crappie soft plastics and live bait. Once you've found the school, trolling or cast and retrieve methods can be effective.
Lake Oconee is regarded as a top fishery for Largemouth Bass in the great State of Georgia. Top anglers in the area have reported what techniques and tackle have been generating success on the water throughout the spring (prespawn, spawn and postspawn), summer, fall and winter patterns for catching largemouth bass. Top lures that work throughout the year include spinnerbaits, bladed jigs like Jackhammers, jerkbaits and a wide variety of finesse techniques.
Largemouth bass have a range of structures and forage throughout the seasonal patterns. Bass are commonly found feeding on crawfish and shad and can be located near stumps, docks, and humps.  A majority of anglers suggest looking for largemouth bass on boulders which are unique to many Georgia lakes.  
General visibility and water clarity low on Lake Oconee and Omnia rates it at an 8 out of 10 with a 10 rating reserved for extremely low visibility lakes. As a result, we recommend using baits with color patterns that will catch a fish's attention like white or in dark colors like black and blue or black and red to contrast in a bass's vision in low light.
Best Lures Lake Oconee for Catching Largemouth in the Spring
When it comes to catching largemouth bass on Lake Oconee and breaking down the lake from fishing reports on Omnia Fishing, we consider the seasonal pattern of the fish first. The spring pattern, which occurs in the early part of the year, kicks off once areas of the lake have warmed to trigger the spawn. Largemouth can be found staging in shallow water and on beds during this time. Anglers on Oconee have recently reported that it's all about swim jigs, and spinnerbaits for largemouth for success in the spring. A top reported swim jig in all of Georgia is the Megasbass Uoze Swimmer Jig  Bass target crawfish in shallow transition zones and in rocky areas but will attack spinnerbaits and chatterbaits when they get too close to their spawn beds. 
Best Oconee Lures for Catching Largemouth Bass in the Summer
Largemouth bass complete their spawn and begin transitioning to the deeper areas of Lake Oconee to avoid some of that Georgia summer heat. Bass can still be caught in the shade of docks, a popular summer structure but are also found on submerged humps or ledges in about 20 feet of water. 
The warmer lake temperatures make topwater frogging a great way to catch bass in the summer season. Consider the Ribbit Top Toad or the Scum Frog Launch Frog Pitch, 2 of the top reported frogging lures in Georgia. Bass fishing can be tough in the summer heat and anglers commonly gear up for fall and winter season, some of the best seasons to fish Lake Oconee.
Best Oconee Lake Fishing Reports and Lures for Catching Largemouth Bass in the Fall
Frog techniques continue to work for largemouth bass in the fall while crankbaits and spinnerbaits continue to catch fish. The top reported structure was boulders in areas where bass are feeding on shad. Find bait balls and boulders on your graph in the fall and you'll find the bass. Once found, use spinnerbaits, like those from Z-man and Spro RkCrawler 55 crankbaits in 2.5" and greencraw color.
Omnia gold ambassador BMorris07 reported that most of his bass came on the Zman spinnerbait in fall fishing but a few were caught on small crankbaits.  The temps in the lake had cooled to about 65-69 degrees with the warmer water being found back in the shallower creek arms. BMorris07 used Sunline Sniper in a 12 pound test and a Sunline New Shooter 12 pound Flourocarbons.  His rod and reel of choice for this kind of fishing included the Dobyns Kaden Casting rod in medium-heavy and a Shimano Curado MGL 150 7.4:1.  You can read his report here
Best Oconee Lake Fishing Reports and Lures for Catching Largemouth Bass in the Winter
Of all the fishing reports filed on Lake Oconee, winter fishing season had by far the most because it's a very popular time to hit the water. You can read all of the Omnia fishing reports for winter fishing on Oconee here:
Winter fishing also included the most variety of structures and forage ranging from docks, humps, boulders, with forage ranging from crawfish to shad.The most popular techniques reported included an extremely wide range of variety from spinnerbaits, finesse jigs, bladed jigs, jerkbaits, and Texas rigs, among others. Even umbrella rigs were reported as a successful lure and technique for landing bass. We recommend rigging up quite a few rods with different techniques and baits before heading out on the water so you're ready for a range of scenarios.
When water conditions reduce visibility anglers find success targeting hungry winter bass in shallow, clearer areas where they can find forage. When this is the case, try using a bladed jig like the Z-Man Jackhammer in clearwater shad and the Z-Man Goat Pearl trailer. Bass can be found near docks avoiding the "mudded up" portions of the lake.
Bronze ambassador David Hicks found success with a Texas Rigged Yum Dinger in 5 inch green pumpkin on his Shimano Stradic spinning reel and Temple Fork Outfitters Tactical Elite Spinning rod in medium fast action.
Gold ambassador Ben Miller reported a range of baits and techniques that produced bass success when water temperatures had fallen to the low to mid 50s (52-57 reported).  Switching between Lucky Craft Lightening Pointer and Megabass Vision 110 jerkbaits near stumps in the winter. These late February temperatures also produced strikes with the Z-Man Chatterbait in firecraw and craw colored neg rigs.
Ben's rod of choice for these jerkbaits included the Shimano Expride and a Shimano Curado MGL. He switched to a Shimano Vanford spinning reel for finesse techniques like the neg rig. 
No matter when you head out on Lake Oconee, review fishing reports on Omnia Fishing in advance and pick up a few new baits that others used for success on the water. For more details about fishing Oconee Lake for largemouth bass you can visit the Oconee Omnia lake page where you can sort by season and other popular species in the Lake:
You can also get more ideas about popular lakes in the area and baits and techniques mentioned in similar lakes by visiting the Georgia state page at Omnia Fishing: