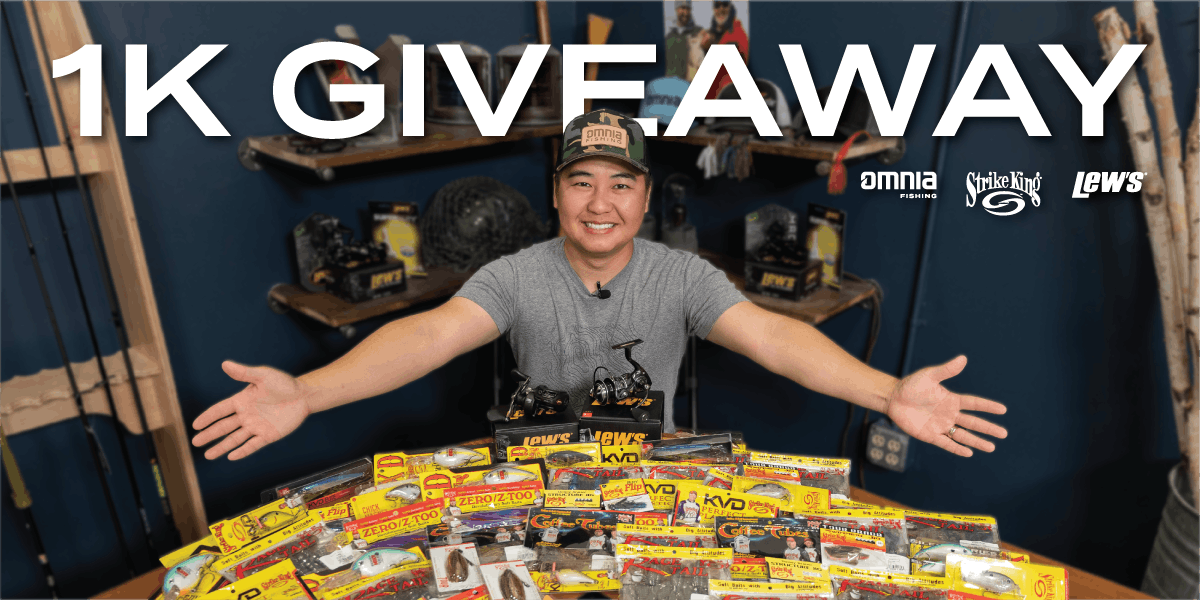 Strike King / Lew's Fishing Report Contest
Strike King / Lew's Fishing Report Contest
File a fishing report on Omnia Fishing and include at least one Strike King or Lew's product to be entered to win a $1k Gear Pack from Strike King.
*Report must include at least one Strike King or Lew's product, comment, and a photo.
What's included in the giveaway?
One (1) grand prize winner will receive a Strike King / Lew's prize pack valued at $1k
Two (2) runner-up winners will receive a Lew's BB1 Casting Reel, Braid Scissors, and Super Duty Reel Oil
When will the winner be selected?
The winner will be notified via email within one week of the month-end date. A representative from Omnia Fishing will contact the winners via email. 
What's required to enter?
A valid entry includes filing a quality* fishing report that is approved on the Omnia Fishing website and contains at least one Strike King or Lew's product. Reports must be submitted during the month to be eligible. A free Omnia Fishing account is required in order to submit a fishing report.
One fishing report is one entry. No limits to the number of entries. 
*A quality fishing report must include:
Hotbait
Recommended products (Rod/Reel/Line and additional Hotbait colors or sizes)
Comment
Photo
How to file a report?
Complete a fishing report using the form above or from the mobile app. If you don't already have one, you can create a free Omnia account as you submit your first report.
If you are looking for a more detailed explanation of how to file a fishing report, check out how to file a fishing report here.
Fishing Report Example:
Season

Spring (Post-Spawn)

Species

Smallmouth Bass

Technique

Tubes

Structure

Submerged Vegetation

Forage

Crawfish
Water temp in the mid 70s, had a ton of success cracking a tube on sand grass/coontail edges and on isolated rock in 10-18ft zone. Played clean up with a dropshot once the schools got accustomed to the tube.
Nate recommended this gear for Enemy Swim Lake, SD
Have Questions?
Please reach out to brad@omniafishing.com