Weekly Fishing Report Drawing
A chance to win $250 in Omnia Credit every week you file a fishing report!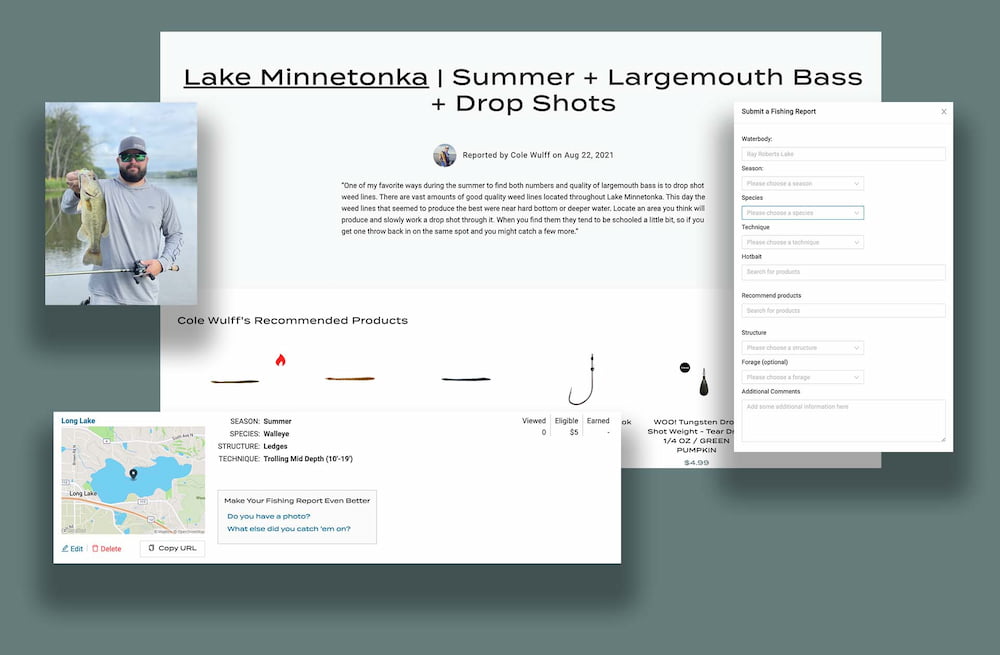 We're in the business of helping anglers find the right gear to be successful on the water to make the sport of fishing better. Advanced and up-and-coming anglers indicate tackle that is working on their lakes, while more novice anglers use the information to make tackle selections.
Omnia ships the products out fast! Now that's some teamwork! Most importantly, some anglers that file fishing reports earn free tackle credit for future purchases when purchases are made based on those recommendations. Everyone WINS!
Starting in August, we've added a weekly prize of $250 in Omnia store credit for a randomly selected user that filed a fishing report within the week. That's on top of the ability to earn when someone makes a purchase and uses your fishing report to select product.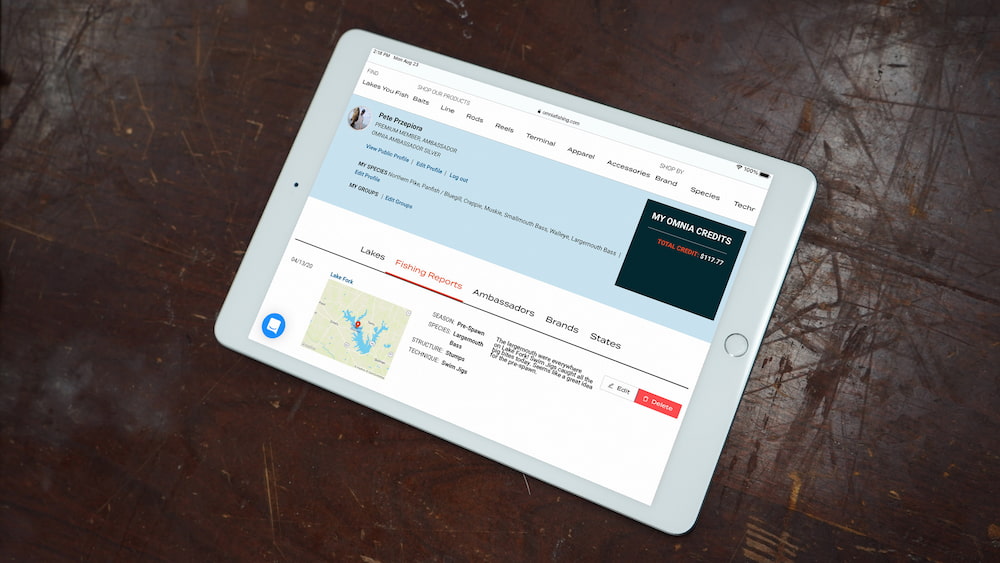 A Chance to Win $250 in Omnia Credit Every Week
So, do you want to help others shop and get paid in tackle AND have a weekly chance of earning an additional $250 in Omnia credit each time you file a fishing report? Sound too good to be true? It's not!
Start filing your fishing reports, help others shop and let's make fishing better for everyone.
You can now see how much you'd be eligible to earn in tackle credit from your dashboard. Log into your account and you'll see the fishing reports you've filed and how much credit you can still earn.
Earn
Those reports are being seen by anglers that visit the lake pages or your ambassador page. Bronze and Silver level ambassadors earn $5 on a report that generated a sale and Gold ambassadors earn $10 when a fishing report generates a sale.
JOIN THE AMBASSADOR PROGRAM
After you file your first fishing report, you'll be automatically enrolled in our ambassador program. Start filing multiple reports to increase your status and ability to earn more. You'll receive additional benefits at each level.
Contact us at hello@omniafishing.com with questions.