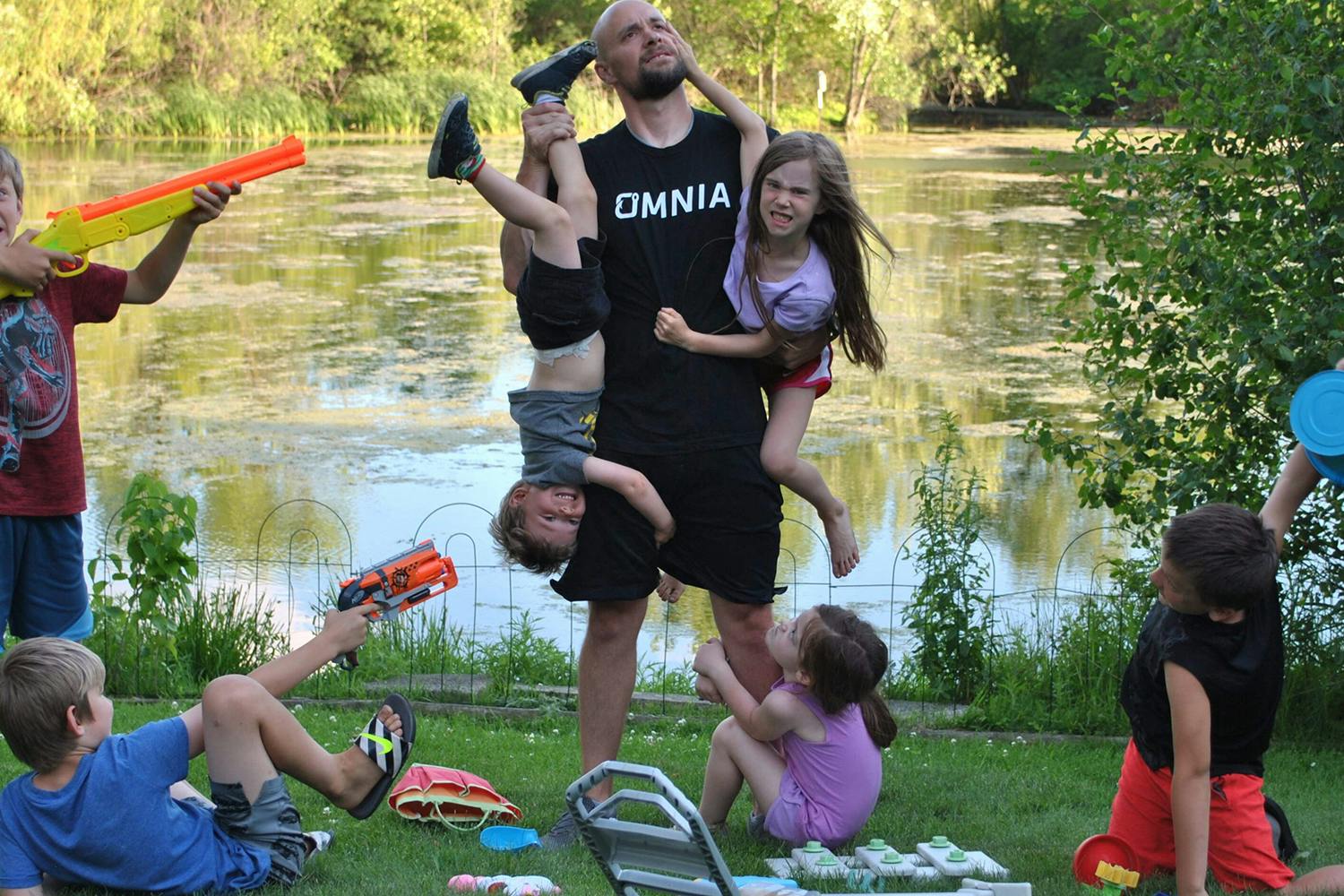 Father's Day Fishing Guide - The Best Gifts for Dad
Father's Day is just around the corner (June 21st).  Plan ahead and bring a smile to Dad's face with a gift for his next fishing adventure.  You can trust me, I'm a real dad to a beautiful 6 year old fishing fanatic and her fearless 2 year old brother.  Sometimes I want to catch that damn stork that dropped them off and ring his neck, but for the most part it's pretty great.  I picked out all the things they should buy me so another year of chaos feels worth it!  I'm making it easy for you to do the same for yours.
For Dads that love to fish, here's Omnia's (well, kind of just my) picks of the products he'd love to have but might not buy for himself:
Fishing Gifts for the Fisherman in your life
Plano's recent release of its Edge series targets the experienced angler that may have the gear but doesn't have the organization.  Each Edge box is designed for a specific purpose and the first item on our list will help dad keep his hooks and weights organized.  Each individual compartment keeps hooks and weights separated by size, weight and use and the Rustrictor plastic will prevent the hooks from rusting.  You know he's made an investment in all that gear, now help him keep it organized and protected.
Ever see Dad fumble to disconnect all the treble hooks on his crank baits?  If your dad looks like Clark Grizwald trying to untangle christmas lights each time he pulls out a crank bait, this crank box is for him. The box includes rows of durable plastic fingers that cradle each crank bait so the treble hooks don't get tangled.  Easy organization will protect Dad's lures but reduced tangle and rapid decline in 4-letter words on the boat will make everyone's day a little better!
Brad Leuthner is a finesse specialist and tournament winning angler located in Minnesota.  Brad put together a kit of products to help anglers catch bigger bass with dropshop, ned rig, and jig worm techniques.  Finesse fishing is a broad umbrella of tactics and baits, but Brad has simplified it to the list of baits that he always has in the boat.  These finesse techniques work great all year long but especially well around Father's Day and deep into the heat of the summer.
This kit contains baits, hooks, jigs, and weights to catch bigger and more fish using these three finesse techniques. These kits do change from time to time when specific colors or products are unavailable but we're always able to supplement an item of equal quality, effectiveness, and price.  Total value if bought individually would be approximately $139. For more details about what specific products are included, please check out the kit product page here.  
It's not always common that you can buy local when it comes to fishing gear, but this rod is made in Park Falls Wisconsin by some of the best rod craftsmen in the world.  With a rare combination of high performance and value, it's no secret why the Premier series has been the most popular U.S.-built rod for decades. The Premier series of rods feature, Premium quality SCII graphite, Premium-grade cork handle, two coats of Flex-Coat slow cure finish.  This is a great all around rod at 7 feel with medium light action.  It's priced right and will be in Dad's rod holder for years.  Backed by St Croix's 5 year warranty, Dad will love opening this gift.
Just when you thought the Tatula SV reel could not get any better. Daiwa recently introduced a new smaller 100 size TATULA SV TW103.  Dad might already have a Tatula reel, but there's a good chance he loves it and wants the latest and greatest. This SV reel incorporates Daiwa's braking technology to eliminate backlash and knots.  A recent survey found that eliminating backlash knots and adding the crank bait box mentioned above could reduce swear words by up to 50%. Not really, but we're guessing the science would support it. This really is a fantastic reel and comes in cheaper than most other reels with breaking technology.  The smooth rotation of the spool and exclusive t-wing system will make dad happy next time he's out on the boat.
The Megabass 110, 110+1 and 110+2 are recent additions to the Omnia inventory.  These are the best selling jerkbaits on the market.  They're expensive but worth it!  The ONETEN excels when water temps are between 38 to 70 degrees when fishing points, flats, rocky banks, bluffs, or above submerged grass beds. It's at its best when fished with 6lb. to 15lb. fluoro, with a sweet spot in the 10-12lb range. As fish move deeper the 110+1 has a deeper dive depth with the deepest dive depths (~15 feet) from the 110+2.  Make sure Dad can cover the entire water column with one of each.  These are beautiful baits that were designed to catch fish, not just anglers.  Not in your price range?  Consider getting Dad some Shadow Raps from Rapala. Another killer for the jerkbait technique.  Dad's going to love that you picked out some colors
This just wouldn't be a complete list without an Omnia Gift Card and for a limited time, all gift cards are 25% off.  Let Dad know you love him but don't trust your opinion when picking out tackle. Let him get the things he needs throughout the year and rely on our shop by lake shopping experience to recommend the relevant tackle for his needs.  Gift cards come in both physical cards or an ecard (delivered by email).  If you've waited until the last minute, this is the gift for you!  We're always happy to walk Dad through some ideas to help him head to the water more prepared.  
The fishing industry is on fire right now with the 2020 pandemic in full swing.  Anglers are shopping online and getting out on the water more frequently.  Some products have been hard to restock so please let us know if we're missing an item or have any questions.  You can reach our customer support team at hello@omniafishing.com or by calling 651.447.4094.  If you have questions about what it's like to be a dad or need advice, my email is matt@omniafishing.com.  After speaking to me you'll probably be convinced to spend even more on Dad than you planned.   
From the dad trenches,  Matt Johnson, CEO