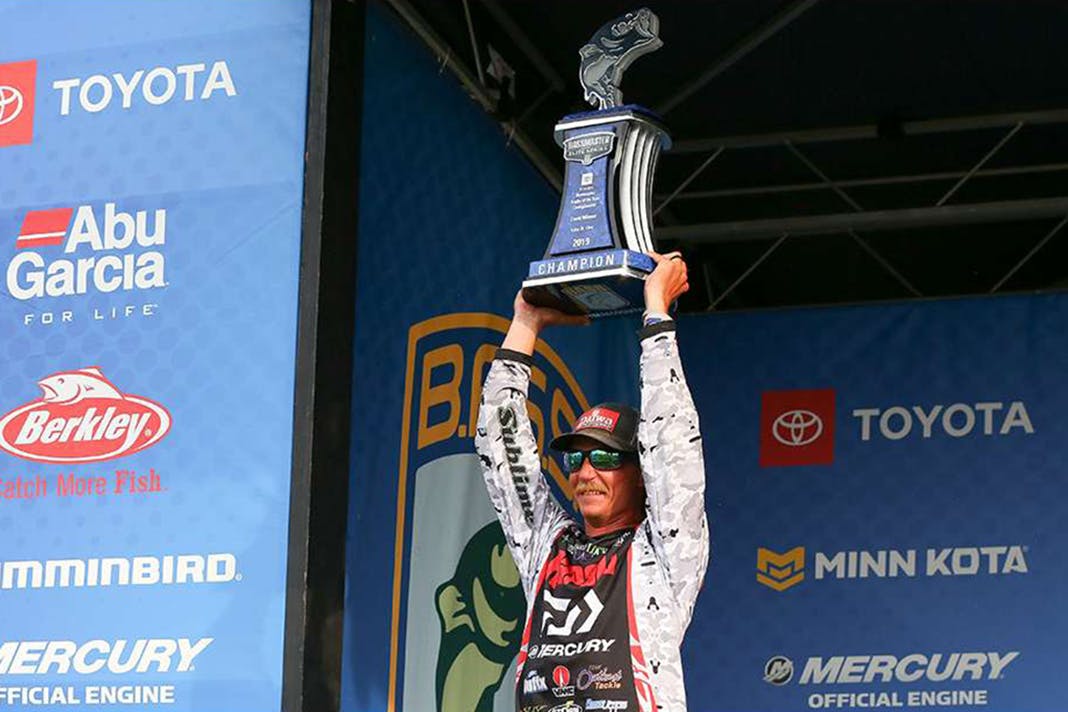 Seth Feider Tops St. Clair
When it was all said and done, Seth Feider stomped the competition, winning by more than 6 pounds on Lake St. Clair in the Bassmaster Angler of the Year Championship event.
Going into the event he located a section on the south end of the lake that he thought held great numbers. Day 1 of the tournament threw Feider for a loop though when weather kept him from making the longer run south to the spot he found in practice.  
Relying on his fishing instincts, he was able to "scrap" together a 26-pound bag and never let go of the throttle. He remembered a spot he had caught a smallmouth on several years ago that is a "complete community hole". He decided why not stop and fish there when he drove past and saw no one on it. Slinging a Rapala DT10 punched the ticket to upgrading his bag in a big way.
It was off to the races for day 2 and 3 when he was able to explore the area he had found in practice. He proceeded to catch 24-13 on Day 2 and 26-6 on day 3. It's a good tournament when you are culling 4 pounders on the final day!
Feider had a one two punch for catching the giant smallmouth that made up his momentous bags throughout the tournament. Cranking a Rapala DT10 would help him catch fish in flurries. When they stopped biting the crankbait, he would switch to a straight tail minnow style bait on a drop shot. The continuous rotation of the two was more than enough to get them fire back up when they seemed to slow down.
For the drop shot he would make a long cast out and let it fall to the bottom. Often times the bass would hit it on the fall. If not, he shook it along the bottom back to the boat. For the crankbait he would make a bomb cast out and crank it down until he made it to the maximum running depth, only a foot or two off the bottom. Then he would alternate sweeping actions and cranking as he worked the bait just above the floor. The slight change of direction and pauses are what would trigger a strike. 
Feider had so much confidence in the spots he was fishing that he even allowed roommates Jeff Gustafson and Cory Johnston to join in on the slugfest. Both would make upgrades to their overall weight totals!
This win makes him a two-time AOY Championship Tournament winner.
Below are the styles and baits he used to take the title:
Lists featured in this article