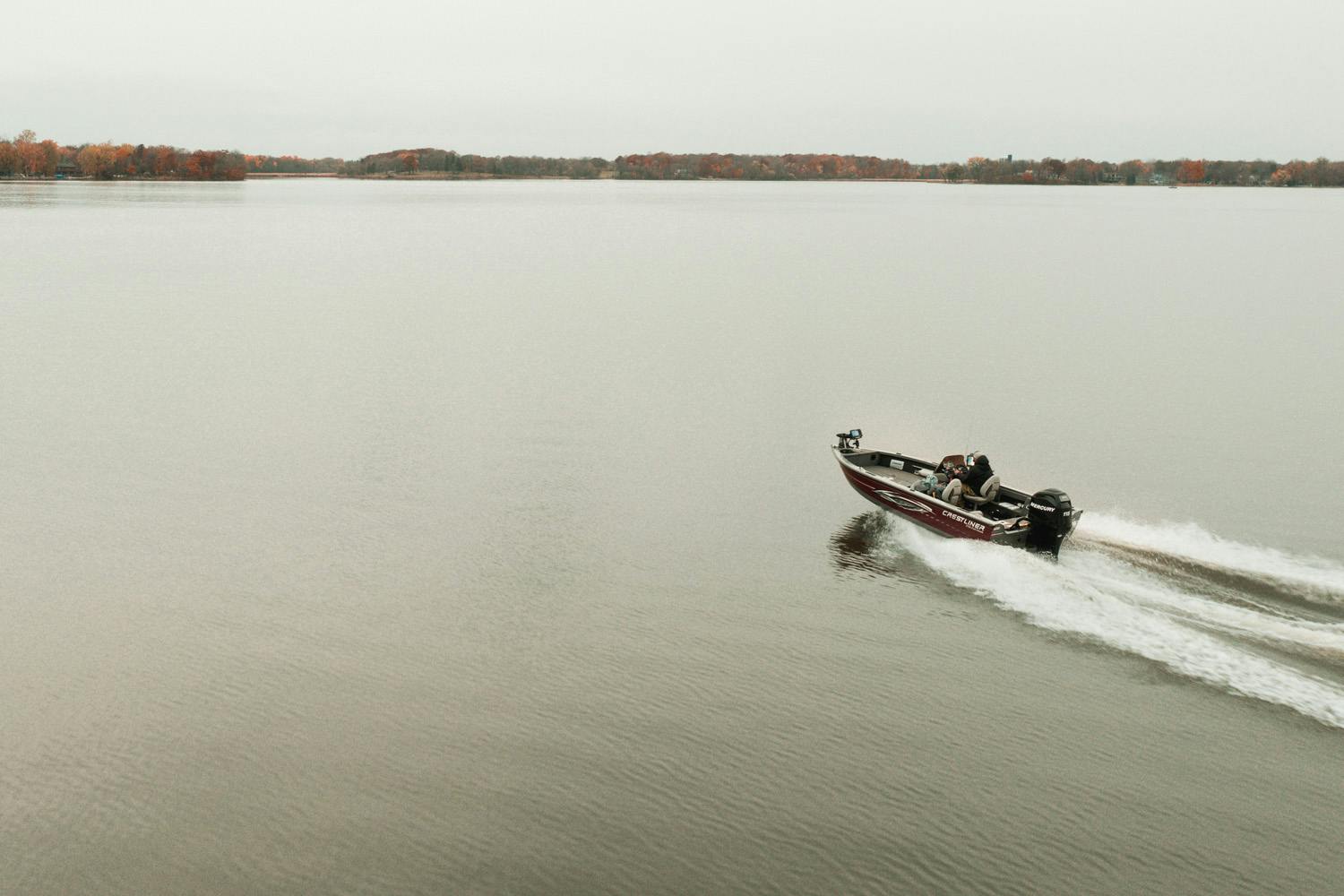 Top Fishing Lakes in Michigan
Michigan is a bass fisherman's dream. With thousands of lakes to choose from and a shot at quality largemouth or trophy class smallmouth throughout the state, it's a destination for bass fishermen everywhere. To help you choose the perfect lake for what you're searching for, I've listed the top fisheries in the state and included a mix of large bodies of water as well as some smaller lakes that boast great fishing too!
LAKE ST. CLAIR
Lake St. Clair is undoubtedly the best fishery in the state of Michigan. It's well known for its trophy smallmouth fishing, but also has a solid population of largemouth that you can fish for in the shallow waters and canals as well. With a group of smallmouth that live moderately shallow year round, and an incredible population of fish, this lake is the number one lake for anyone looking for a shot at their best day of bass fishing ever. Some of the most popular techniques on Lake St. Clair include dropshotting, tubes, soft plastic swimbaits, and mid/deep cranking for big smallmouth bass.
THE GREAT LAKES
It's too tough to narrow this down to one of the Great Lakes, because Erie, Huron, and Lake Michigan, all are unique and phenomenal fisheries.
Erie, the shallowest of the Great Lakes, offers dirtier waters but big smallmouth on moderate depth rock and sand bottom transition areas.
Huron, bordering Michigan to the east, offers a variety of habitat and water clarity; the southern end at Saginaw Bay being dirtier, shallower water and becoming cleaner, deeper water as you move north.  Huron boasts both quality largemouth and incredible smallmouth fishing.
Lake Michigan, best known are the East and West bays, along with Bay De Noc, has incredibly clear water featuring typically deeper water bass habitats. Looking for steep drops and baitfish are the typical patterns on these bays when locating the pelagic smallmouth of Lake Michigan.
HOUGHTON LAKE
Although often thought of as being an all-sports lake, Houghton Lake is a diverse fishery with largemouth and smallmouth mix. Houghton is the largest inland lake in Michigan, and relatively shallow across the lake. The smallmouth typically are most common during the spring when they are pushed up in shallow water, with the largemouth becoming more prevalent around shallow grassy flats during summer and fall fishing periods.
HUBBARD LAKE
Hubbard Lake is one of my favorite inland smallmouth fisheries in the state. Although it is a big body of water, the lake features a variety of cover and structure that smallmouth will hold on. Targeting both shallow water flats around bottom composition changes, or deep water structures and cover, you can really choose your approach for the day. There is also a large population of rusty crawdads in this lake which holds more fish on shallow water cover than many of the glacial lakes throughout the state. This can make for a fun day of tube fishing when you can locate where the smallmouth are hanging out gorging on rusty crawdads and the baitfish in the lake.
BURT & MULLET
The list wouldn't be complete without mentioning Burt & Mullet Lakes. Connected by the Indian River, these lakes are famous for their giant smallmouth bass, especially in the spring and fall months. This is where the infamous "flogger" was born, with anglers targeting bedding bass in upwards of 30+ feet. During the summer months, these lakes can be stingier, but there is always the potential of coming across a school of deep water smallmouth and catching your personal best.
MUSKEGON LAKE
Muskegon Lake is not as famously known as some of the other lakes in this list, but it is a hidden gem when you're looking for a prime inland lake with both smallmouth and largemouth. Featuring a variety of shallow water cover such as docks, pads, and various grasses, this can be a largemouth fisherman's dream; but there is also a healthy population of smallmouth. Connected to Lake Michigan through the Muskegon River, there are some big smallmouth roaming around as well. Be sure to look at the fishing regulations before visiting Muskegon Lake, however, because there are specific regulations due to the presence of various trout.
Michigan has a variety of fisheries across the state with thousands of lakes and rivers that hold trophy smallmouth and largemouth bass. While I've listed a few above, there are thousands of other options including many small inland lakes that could be unlocked to hold some of the biggest bass of your life. Hopefully this gives you a decent starting point when you're considering where to fish in Michigan, and helps you narrow down where to look. Michigan offers some of the best fishing in the country with variety to suit any angler's style of fishing, so get out and enjoy your time on the water!