Who We Are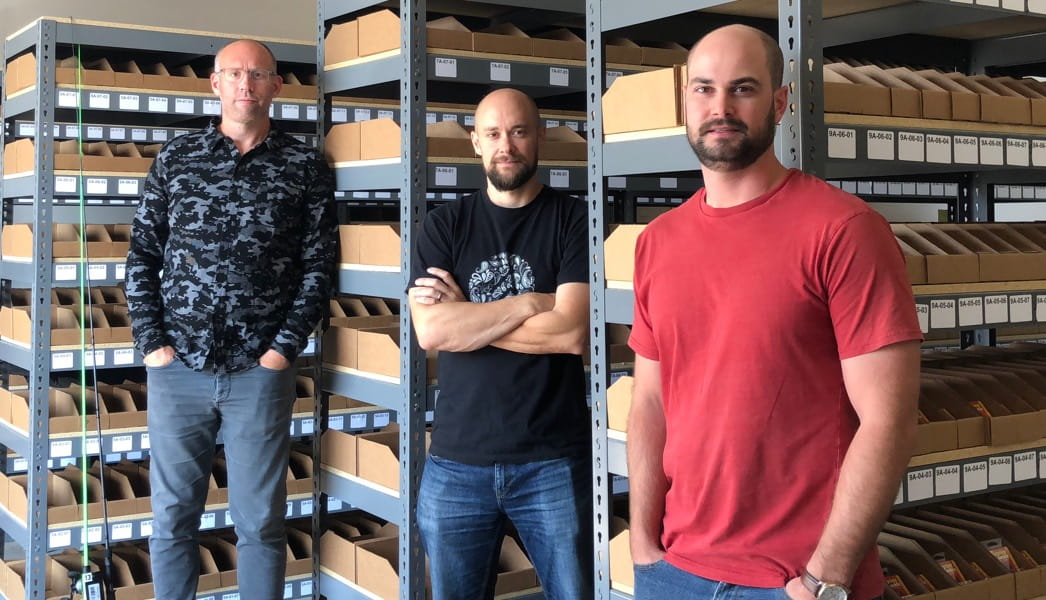 Why we did this
Did you know that only 15% of tackle purchases are made online? Big box still owns this industry. We've been working in fishing almost our entire careers and we knew something had to change.
There's a complex relationship between where you fish and what tackle you need throughout the year. The rest is just noise. Every lake page on our site will suggest techniques and products based on water clarity, species, structure, forage, community fishing reports, and time of year.
Omnia has built a tackle shopping experience where our warehouse is infinitely expandable, but the selection is always personalized to you based on the water you fish!
We're growing rapidly and we're focused on our improving our site experience, growing our product selection, and you, the customer. By shopping with Omnia and getting engaged by filing fishing reports, you're helping us take back the industry together!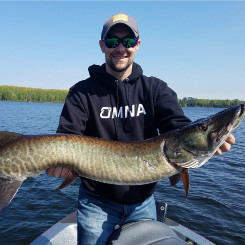 Matt Johnson Co-Founder & CEO
Matt grew up fishing with his dad and brother in Northern Wisconsin and fondly remembers his dad's patience after consistently hooking him in the back of the ear with fly rod poppers. Matt co‐founded Contour Innovations in 2010 which created the lake mapping platform Insight Genesis. Matt acted as Contour's CEO through fund raising and acquisition of the business by Lowrance in 2014. Matt is also the co‐founder of Able Seedhouse and Brewery in NE Minneapolis. He's had the amazing opportunity to fish all over the world from lake trout in the Apostle Islands in Lake Superior, chasing giant pike in the Baltic Sea in Sweden to yellowtail king fish in the northern tip of New Zealand.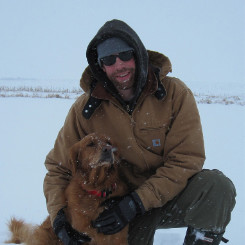 Dan Wick Co-Founder & CTO
Dan brings over 20 years of experience building ecommerce focused businesses and applications. Previous, Dan was the technical co-founder and CTO of Red Stamp which was acquired by Taylor Corp in 2013. After the acquisition of Red Stamp Dan oversaw services that include merchandising, payment processing, order fulfillment, email and messaging management that enabled the development of a marketplace with over 12 million skus across 2,000 companies. Dan grew up in Iowa chasing fish with his dad and brother.
See Dan's LinkedIn Profile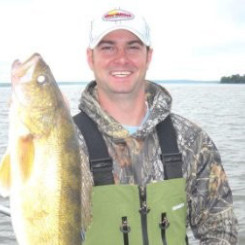 Chris Morgal Co-Founder & COO
Chris has been in the fishing industry his entire career in roles of marketing, sales, manufacturing, and supply chain. Prior to co-founding Omnia Fishing, Chris was a sales manager for Lowrance Fishing. In past roles Chris has been a marketing manager for Lowrance, product development and supply chain manager with Northland Tackle and 2 additional fishing tackle and gear manufacturers. Chris pursues fishing diverse fishing opportunities all over the state of Minnesota but prefers walleye fishing.
See Chris' LinkedIn Profile
Brad Novak Business Development / Customer Success Manager
Brad joined Omnia in early 2019 after working in data analytics for Guggenheim Partners in Chicago. Prior to Omnia, Brad had developed, for personal use, a lure selection algorithm in Excel based on lake characteristics and conditions. He moved his family to Minneapolis to accept a position at Omnia and is a certifiable, obsessed bass head! Brad leads a constantly evolving and innovative strategy for social and video content. He also uses data analytics to direct scalable growth strategies in geographic engagement, sales, and contextual content.
See Brad's Omnia Profile
Pete Przepiora Head of Merchandising
Pete joined Omnia after successfully contributing to the Midwest market share growth of the well-respected Daiwa brand. Pete is responsible for direct management of field sales channels, brand relationships, lake page merchandising and strategy, identifying gear and tackle trends, and nationwide support of fishing clubs. Pete focuses on relationship management with manufacturers, influencers and media hubs to make sure lake page shopping is accurate, relevant, and scalable. Originally from New York, Pete moved to Minnesota where he obsesses over the next place to catch bass and new tackle.
See Pete's Omnia Profile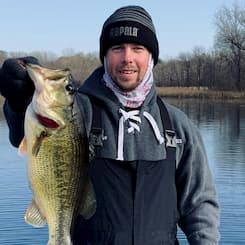 Jesse Welter Warehouse Lead
Jesse got his start fishing with his dad when I was very little. Every summer weekend they'd head up north their cabin and fish all weekend from sunrise to sunset, seeking that bite on the line. The bond Jesse has with his dad has never changed as he's grown older and he still enjoys every minute of fishing with him. Jesse will operate as warehouse lead and be responsible for the team that manages rapid growth of inventory, orders, and logistics.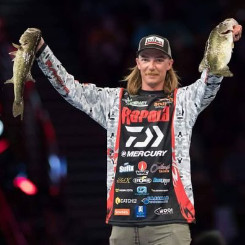 Seth Feider BASS Elite Angler
Seth is known around the world as not only a champion bass snatcher but for sporting one of fishing's best cookie dusters. Seth is a current BassMaster Elite Angler, sponsored by Rapala, VMC, Simms, Daiwa, BioSpawn, and Outkast Tackle. He's a Bloomington, Minnesota native and won the 2016 Bassmaster Toyota Angler of the Year Tournament on Lake Mille Lacs in northern Minnesota with smallmouth bass. Among other custom lines, he has helped launch the custom Feider series technique specific rods with Diawa and line of jigs with Outkast Tackle.
See Seth's Omnia Pro Profile
Address
6325 Sandburg Road
Suite 100
Golden Valley, MN 55427
Advisory Board
Brett Brohl -Managing Director, Techstars Farm to Fork; Managing Director of The Syndicate Fund; Founder Scrubadoo (Acquired 2013)
Ralph Castner - CEO Rush Creek; Former CFO Cabela's (IPO 2004, Acquisition by Bass Pro Shops 2017)
Nathan Connor - CEO/Founder Bone View and Tundra Tackle
Daren Cotter - Founder & CEO InboxDollars (Acquired 2019); active angel investor
Justin Kaufenberg - General Partner, Rally Ventures; CEO/Founder SportsEngine (Acquired 2016 by NBC Sports)
Erin Newkirk - Head of Global Brand Strategy, Caribou Coffee; CMO, Bright Health; Co-Founder, Red Stamp (Acquired 2013 by Taylor Corporation)
Steve Pennaz - Hall of Fame multispecies angler; Host of Lake Commandos
Seth Peter- Founder NetSPI (Acquired 2017)
Andrew Savage - Co-Founder, Suma Brands, COO of Dolls Kill